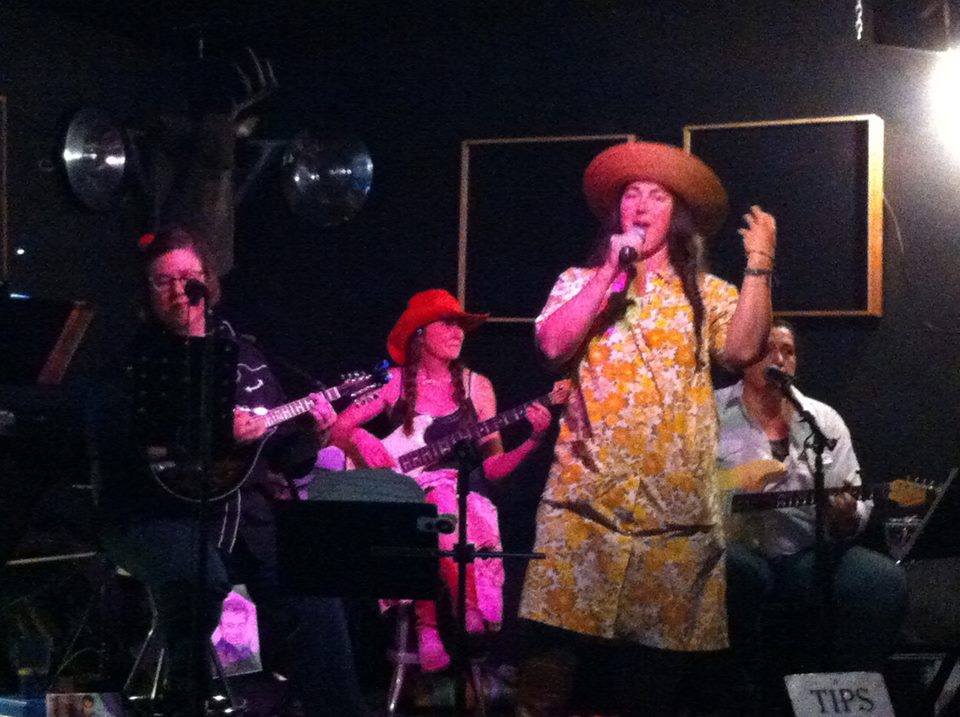 We really just had a blast playing one of Beaterville's very last shows. The popular bar and restaurant has closed its doors after 20 years so owner Bill Lockner can enjoy some much needed R & R. Bill is a big Merle Haggard fan, so we were thrilled that he wanted us to come and play. Bill has always been a great promoter of live music, offering a lot of local talent onto the stage over the years – the venue and its staff will be very missed.
A few of us got there early enough to see Chuck Cheesman play a happy hour set, which was a real treat. Chuck has a beautiful voice, a rich song list of folk covers and some truly beautiful original songs, he's also just the absolute nicest guy. One of Chuck's day jobs is performing  for kids, but he's far from one of those sappy, woosy, Barney kind of kid's singer — he plays real music, with lyrics that kids can relate to and totally enjoy (check out "Blank Piece of Paper or Seafood Song") — he was a joy to meet and listen to.
Tave was in rare form that night, and the band is starting to sound tighter with each live performance as we get settled into our set list. We absolutely love playing and feeling all the juicy audience energy! We wanted to share a little snippet from that performance, our version of "It's Been a Great Afternoon," which features a very animated Tave, some tasty guitar work by Maria and a fun, enthusiastic crowd.
We look forward to doing it again in just a few days on July 6th at The Station!